Image: What to wear
Dear Bougie Black People,
We all have plans of accomplishing major goals in life, especially after working our butts off for 4 years or more just to land our dream job. But if your Bougie Black person you most likely want more than just that dream job. You want that dream job and probably like 2-5 other side hustles or just having own ish. We believe there is enough money out ever for everybody but we just choose to work our butts off to get it. Even tho we know we have to work our butts off we also have to be ready to deal with what it takes to accomplish these goals.
EXCUSES


LET GO OF YOUR  EXCUSES!!! We get so caught up into our 9-5 that we go home and blame it on being so worn out from our main job that we don't have the energy for our own goals. You have to get out of that mindset and sometimes force yourself to just work. We should be pros at these from all the late night doing last minute studying in the library in college. Hell, sometimes we produced our best work at the last min. Excuses hold you back from growing, striving and challenging yourself. Let those excuses go and get to work!
2. NO SOCIAL LIFE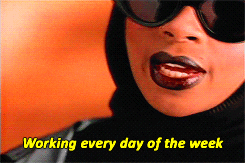 BE WILLING TO LET GO OF YOUR SOCIAL LIFE! You have goals and sometimes that means turning down every event that pops up that your friends want to drag you too. Come to terms that if you sit your bougie butt in the house or Starbucks and put your business plans to work. Instead of going to every turn-up event go to a networking event instead. Invest your time with people that are successful and can inspire you to do better and grow with your goals. You may meet a person who is looking to invest into your goals or even just support in any little way that they can.
.
3. UNNECESSARY PEOPLE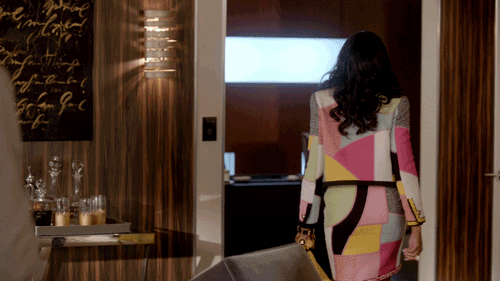 LET GO OF PEOPLE WHO ARE NOT ON YOUR LEVEL! While working on your goals you are going to realize who is really in your corner and who isn't. If you have friends that are working on major career moves and all about getting their money like yourself those are the friends you need to keep around. The friends that only want to turn up, full of excuses on why they can't get far in life, and down play what you are trying to do are the people you need to let go. These are the people who are not on your level and do not be afraid to let them know that and move the F on.
4. POSITIVITY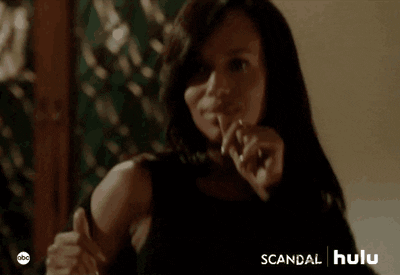 LET GO OF NEGATIVITY! Surroad yourself with things and people who motivate you to reach your goals. When your surround with positivity then you are more motivated to feel like you can accomplish anything. All of those big plans you have been telling yourself you want to make come true; you will be motivated to do.  This is the mood you need to always be to accomplish your goals. Great additions to your living space are positive quotes, affirmations, or artwork that motivate you. You can even change up your living space on a budget to look similar to future living space you admire to really have. Remember to keep positive vibes and positive thoughts and you can accomplish any and every thing.